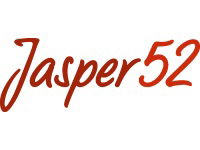 Weekly Auctions of Exceptional Items
US Photo Print Hopi Snake Priest Edward Curtis J.A. Du
Don't Miss Your Next Treasure.
Set up a search alert to hear when Hopi Art items arrive.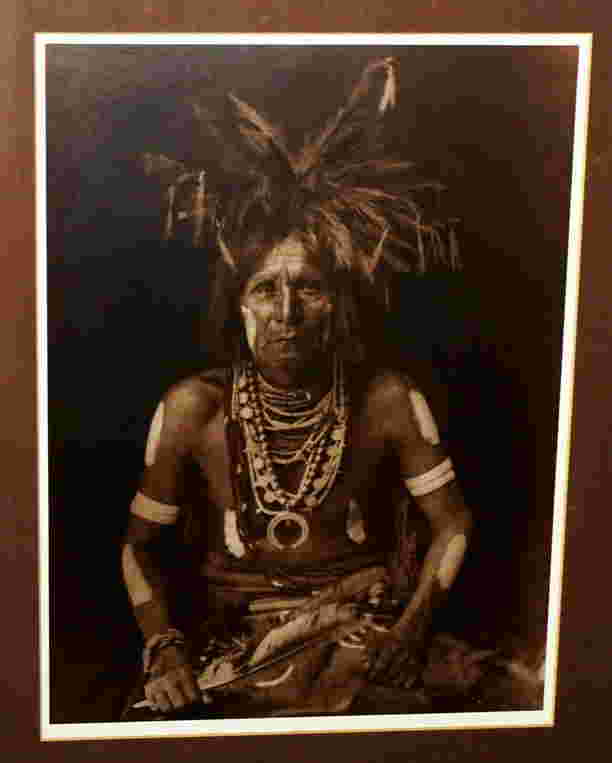 Lot 0096 Details
Description

Up for sale from a local estate in Honolulu Hawaii this 1970s US limited edition 17/300 photo reprint of the original from 1899 that is titled Hopi Snake Priest and is after Edward Curtis by Jean Anthony du Lac. The condition is described above for more information please check the photos. Local shipping will be cheaper...free local pick up possible. We could remove the print from its frame and ship it in a mailing tube for $25.
Measurements:
Print 17 ¾ inches x 13 inches
Frame 24 ¼ inches x 18 ¼ inches
More about Edward Curtis:
Edward Sherriff Curtis:
b Near Whitewater, Wisconsin, February 19, 1868
d Whittier, California, October 19, 1952
"It's such a big dream I can't see it all."
? Edward Curtis "I like a man who attempts the impossible."
?J. Pierpont Morgan
Edward Curtis attempted the impossible and in the process nearly achieved it. He sacrificed his livelihood, his financial security, his marriage, and, ultimately, his physical and emotional well-being. Between 1900 and 1930 he created The North American Indian, the most extensive (and expensive) photographic project ever undertaken, which was hailed as "the finest set of books since the King James Bible". The cost, in 2010 dollars, was over $35,000,000. Curtis travelled and socialized with presidents, kings, and chiefs. He produced over 40,000 negatives for his Native American project, as well as 10,000 wax cylinder recordings of language and music, over 4,000 pages of highly regarded anthropological text, and a feature length film. He also crisscrossed the country by train over 125 times, giving lectures and exhibitions (selling out Carnegie Hall twice). His magnum opus, The North American Indian, is still widely hailed as the most beautiful and lavishly produced photographically illustrated set of rare books created in America. Thus, Curtis was a stunningly prolific: and award-winning photographer, renowned ethnographer, entrepreneur, filmmaker, writer, lecturer, mountaineer and adventurer.
Curtis was born into abject poverty in rural Wisconsin in 1868. From age five on, he was raised in rural Minnesota, attending a one-room schoolhouse until he was 12 years old. At that age he scraped together $1.25, built his own camera and began learning the medium that would change his life forever. He apparently apprenticed in a St. Paul photo studio in 1885-1886 and in 1888, Curtis moved with his family to the Puget Sound region of Washington State. In the early-1890s he took out a small loan, bought an interest in a Seattle photo studio and soon became the Northwest's pre-eminent portrait photographer. In approximately 1895 he began photographing native peoples in the Puget Sound area.
Through dint of hard work, luck and serendipity, Curtis had begun his Indian project in earnest by 1900. In 1906, with financial support from J.P. Morgan, he began the next phase of his great publication project.
By 1930, when he completed The North American Indian project, he had a complete breakdown and his whereabouts over the next two years remain a mystery. Penniless and essentially unknown, Curtis was cared for by one of his daughters, Bess Magnuson, until his death in 1952. While the New York Times obituary of October, 20, 1952 described Curtis as an "…internationally known authority on the history of the North American Indian," it barely mentioned his photographic career, stating only that "…Mr. Curtis was also widely known as a photographer."
WORK:
Early Period, 1892 –1899: Curtis was principally involved with studio portraiture in Seattle and landscape and mountaineering photographs in Washington, Oregon and Alaska. By 1895, Curtis also began intermittently photographing Native Americans. He photographed the Alaskan/Yukon Gold Rush of 1897 and was the official expedition photographer on E.H. Harriman's Alaskan expedition of 1899. It was on that expedition that Curtis first began photographing Native peoples in depth and began learning the rudiments of the scientific method. He also won various awards in regional and national photographic competitions. He studied a variety of aesthetic theories and movements, with particular interest in the Pictorialist movement. Curtis' Indian work increasingly reflected his interest in this new aesthetic and his lively discussions with fellow artists. (See "Influences" below p. 6)
Middle Period, 1900 –1915: Curtis was doggedly devoted to his project on Native American life and culture, with ever-decreasing amounts of time spent doing studio portraiture. Created his epic Picture Opera Musicale with original, Native-inspired musical score and large orchestra (1911). Began filming Native Americans in 1901. Created his first feature-length narrative documentary film in 1914, entitled In the Land of the War Canoes. Illustrated various popular books and magazines of the time, including the British Journal of Photography American Museum Journal, Scribners, National Geographic, The Flute of the Gods, etc.
Later Period, 1916 –1930: Completion of The North American Indian project and a variety of Hollywood motion picture still work (e.g. The Ten Commandments), series of blue-toned silver prints (Aphrodite series and Hollywood stills), and some portraiture. He was also active as a cameraman during this period. After 1927 he did not photograph seriously again. He lived until1952.
MEDIUM: Curtis employed an unusually wide variety of photographic processes. The vast majority of his prints (approximately 98%) were printed as photogravures and virtually all these were produced for his magnum opus The North American Indian. Curtis' photogravures are typically of two sizes: approximately 5 x 7 (or reverse) and approximately 12 x 16 (or reverse). They were printed on one of three hand-made papers: Japanese vellum, Dutch "Van Gelder," or Japanese "tissue" (also known as "India Proof Paper"). Curtis also created a significant body of platinum prints (comprising 1/4 to 1/2 of one percent of his extant body of work) which vary in size from approximately 4 x 5 to 24 x 32, and possibly larger (Curtis platinums larger than 12 x 16 are scarce.) Varying paper weight and surfaces were employed.
Curtis created a wide variety of silver prints. The most frequently encountered are called goldtones (or "orotones" or "Curt-Tones") which, like platinum prints, also comprise approximately one-fourth to one half of one percent of Curtis' extant work. Curtis' goldtones range from 4 x 5 salesman's samples to 18 x 22 (extremely rare.) Based on current data, goldtones used a gelatin silver emulsion, which was suspended on glass (vs. paper) and after development were backed with gold-hued bronzing powders. Goldtones are virtually always framed in one of several original frames?most typically in a "bat-wing" style gesso and compo over wood. Curtis also created gelatin silver paper-based prints for sale and/or exhibition and these are virtually always sepia toned and are considerably rarer that platinum prints or orotones. There also exists a small body of warm-toned gelatin silver prints which incorporate a barely visible screen pattern. These are often confused with platinum prints. Curtis also created untoned, gelatin silver "reference prints" which generally have a semi-gloss or glossy surface and are typically approximately 6 x 8 image size on slightly larger paper, printed on single weight paper.
Gold-toned printing-out paper prints: These collodian-silver prints, on single weight paper, are a printing-out process and gold-toned. They are extremely rare and were produced principally in 1899 and 1900. They are notable for their fine grain structure, sharp resolution and russety sepia tone. Of the few examples that exist, the majority are approximately 12 x 16 (or reverse).
Curtis also created a large body of cyanotypes (blue-hued, printing-out process prints). These were made in the field contemporaneously with the creation of negatives and, presumably, virtually all of his 40,000-plus negatives were initially printed as cyanotypes; however, few of these survive. Additionally, Curtis created an extremely small body of hand-colored gelatin silver and platinum photographs using watercolor and oils, as well as experimental prints that appear to employ a gum process and/or ink. A small body of Curtis' lantern slides still exist, some hand-colored. Lastly, Curtis created blue-toned gelatin silver prints (Aphrodite series, Hollywood stills, etc.); these should not be confused with his cyanotypes.
Collector Alert: There are many reprints, reproductions and some fakes of Curtis' work. It is critical that a collector be well informed before purchasing Curtis' work purported to be vintage and/or created during Curtis' lifetime. Many of Curtis' photogravure plates have been restruck (reprinted) since the 1960s. Various individuals and businesses have controlled the original copper photogravure printing plates, which still exist, and many have been restruck numerous times over the past four decades. Vintage photogravures are easily distinguishable by the paper support material they are printed upon. Each of the three original etching stocks has a distinct weight, texture, surface, fiber structure, etc. To a trained eye, all restrikes are easily distinguishable as such. The one exception is a very small body of major images that were (apparently) surreptitiously restruck on a tissue-like paper in the 1980s. It takes a highly trained eye and a magnifying device to clearly identify these fakes. Curtis goldtones have been both legitimately recreated and faked. The Curtis Centennial Project, Inc. has been creating contemporary goldtones from its archive of vintage Curtis negatives since in 1998. These are clearly delineated in a variety of ways including information in the glass plate itself. Jean-Anthony DuLac created a small body of goldtones in the 1970s, which are not clearly identified as such or easily delineated from the vintage ones. The small body of intentional goldtone fakes that were created principally in the 1980s likewise require a trained eye to distinguish from an authentic vintage Curtis goldtone.
While the author knows of no known examples of paper-based, non-gravure intentional fakes, creation of these will probably not be far off, as prices for Curtis platinum prints, in particular, have soared. Also, being largely in the public domain, innumerable Curtis images have been reproduced in everything from inexpensive knock-offs (ink jet prints, etc.) to fairly expensive platinum prints.
Lastly, Curtis Centennial Project, Inc. has been creating contemporary, limited edition prints in a variety of media (cyanotype, silver, platinum, photolithograph etc.) since 1998. These posthumous, original prints (made from Curtis' vintage negatives, not copied from other prints) are clearly denoted by the contemporary copyright information embedded in each print (as well as other indicia). While these have been widely exhibited internationally few have come on the market for sale.
Thus, to make an informed purchase within the Curtis oeuvre, one must be able to distinguish between vintage prints, later prints created during Curtis' lifetime, posthumous original prints (printed from Curtis vintage negatives), reproductions in a wide variety of media, and intentional fakes.
Print and mount sizes: Curtis' vintage prints range in size from 4" x 5" to 24" x 32", or larger. The vast majority of his prints are approximately 5" x 7" or 12" x 16" (the photogravures), 6" x 8" or 12" x 16" (platinum and silver prints) or 8" x 10" and 11" x 14" (goldtones). All media include horizontal and vertical images. The smaller photogravures are printed on 9½" x 12½" hand-made paper and the larger photogravures are printed on 18 ½" x 22 ½" sheets of hand-made etching stock or, in the case of the premium "tissue" prints, the "tissue" paper is slightly larger than the image and then under and over-matted with the 18 ½" x 22 ½" sheets (slightly smaller for the under mat).
The smaller photogravures were originally bound in books and the larger ones were loose in portfolios. The "tissue" photogravures were mounted on a "Vellum" type paper and over-matted with Van Gelder paper. Silver and platinum prints are occasionally mounted on heavy, stiff board. Goldtones, being printed on glass, are never mounted but virtually always framed. The majority of the silver and platinum prints are unmounted but some platinum prints are adhered to single, double or triple layers of handmade, deckled edged, single weight paper.
Negative sizes: Originally Curtis worked with large glass plate negatives up to 14 x 17 and possibly larger, later negatives (post 1900) were typically 6½" x 8½". Curtis is believed to have created 40,000?50,000 negatives of North American Indians and at least 10 to 20,000 studio portraits, landscapes, Gold Rush and Harriman Expedition photographs.
EDITIONS: Curtis did not edition his individual prints as such. However, his sets of rare books, The North American Indian, were editioned. And, by extension, his photogravures contained therein are of a limited edition. The early volumes and portfolios were apparently printed in editions of somewhat over 300 (of a proposed edition of 500). In general, the edition size appears to have decreased later in project to fewer than 300. Today at least 220 of the original sets of The North American Indian are still intact as complete sets (and approximately ninety percent of those are in institutional collections). The following is a rough guide to the number of Curtis prints, by media, believed to exist:
Goldtones: (also "Curt-tones" or "orotones"). Curtis printed approximately sixty to seventy of his negatives as goldtones. Prints of Curtis' individual goldtone images range from unique to probably over 500 impressions for The Vanishing Race. A small number of images (fewer than ten) have more than twenty-five impressions in goldtone extant. And a handful may have 50 or more prints still existing. With the majority of the remaining images, there are a relatively small number of prints extant. A majority exist in small numbers (10 or fewer. Curtis' most popular size for his goldtones was 11 x 14, followed by 8 x 10, 14 x 17 (rare) and 18 x 22 (extremely rare.) While they are technically gelatin silver emulsion on glass, for purposes of this discussion they are treated separately from other silver prints.
Platinum Prints: It is estimated that approximately 400?800 negatives were printed as platinum prints, but possibly as few as 200 negatives were printed as finished exhibition or sale prints, typically in either the 6 x 8 or 12 x 16 size. There are generally fewer than four or five prints per negative. Several of the most popular images are estimated to have forty to eighty examples in existence in platinum in various sizes. There are probably 200?300 platinum prints of The Vanishing Race, ranging in size from 6 x 8 to 17 x 22.
Silver Prints: Untoned silver "reference" prints survive of over 1,000 negatives, although most of these are in the archive originally filed with the Copyright Office. Generally there are at most or two reference prints that survive of any given negative (outside of the one or two copies originally submitted to the Copyright Office.) For toned silver prints, it is estimated that prints from only one or two hundred negatives exist, but generally only one or two toned silver prints exist from any of those one or two hundred negatives. A few of the most popular images may be higher. A small number (probably under 80) of toned silver prints were created as "border prints" (see illustration); these are quite scarce, with generally only one or two prints per negative.
Cyanotypes: Of the 40,000?50,000 cyanotype prints presumed to have been created, (at least one for virtually every negative), only a few hundred appear to have survived. Each cyanotype is unique and generally no more than one exists for any given negative
Experimental Prints: Hand-colored and other experimental prints are extremely rare and each is unique.
Posthumous Original Prints and Reproductions: These have been, and continue to be, produced in a wide variety of open- and closed-end editions, in at least nine different print media.
Footnote: While the complexity of understanding Curtis' body of work can be daunting at first, clear and proper identification becomes relatively straight-forward with experience.
PORTFOLIOS: Curtis did not create individual, thematic portfolios in the manner of many contemporary photographers. He did, however, create twenty portfolios as part of his magnum opus The North American Indian. Each set of these rare books (done in an edition of approximately 272, of a projected edition of 500) comprises 722 large-format original photogravures contained in the twenty portfolios. These portfolios were released during the period 1907–1930 on a complete set, subscription basis.
Curtis also contributed over 100 photographs to the two-volume Harriman Alaskan Expedition souvenir albums. These albums of over 240 gelatin silver prints were done in an edition of approximately twenty-five.
Curtis undoubtedly created other albums of original photographs and at least one example of his work with the mountaineering group the Mazamas Club is known to exist.
AVAILABILITY AND PRICE: Availability of the existing prints varies greatly with medium, image and size. Many non-gravures are unique and come on the market only once every ten to twenty years, if then. Other non-gravure prints have more impressions extant and are, therefore, somewhat easier to source. Most photogravures, of which approximately eighty to ninety impressions of each image have become available individually over the past century, can generally be located and purchased within a few weeks or months; however, the more valuable photogravures have become increasingly difficult (and expensive) to source.
Vintage print values range dramatically depending upon image, medium, size, print quality and print condition. Photogravure prints range from very low ($50) for the least desirable to very high ($75,000) for most desirable. Smaller, volume-size photogravures generally range from $200 to $2,500, with the smaller print of Chief Joseph commanding up to $18,000. Larger photogravures are typically in the low to moderately high range ($1,000-10,000) but a number range from $15,000-75,000. Complete, original volumes from The North American Indian range from $5,000-50,000. (for an unusually rare and desirable version of Volume I.) Complete portfolios can command extremely high prices for exceptional examples ($250,000+).
Non-goldtone silver prints range from a few hundred dollars to as much as $85,000. Cyanotypes typically range from $500-5,000. Smaller platinum prints range from $500-35,000. Nice examples of larger platinum prints generally range from $10,000-350,000.
Goldtones range from a few thousand dollars to as much as $85,000 for extremely rare and desirable examples.
HIGHEST PRICE PAID AT AUCTION AT PUBLICATION DATE: Individual print: Sothebys, April 7th, 2008, lot number 9: Chief Joseph 1904, Platinum, 16 x 12, very rare, signed in ink on recto, mounted on board, condition good, price realized $169,000. Complete set of The North American Indian: Christie's, April, 2012, twenty volumes and twenty portfolios, Van Gelder paper, excellent condition, price realized $2,890,000.
EDUCATION AND/OR EXPERIENCE: Curtis was schooled in a one-room, rural schoolhouse through the sixth grade; thereafter he was self-taught.
INFLUENCES/COLLABORATIONS: Curtis was highly influenced by the Arts and Crafts movement, Pictorialism, nineteenth-century western landscape photography, and the then-developing field of anthropology. He met Alfred Stieglitz and other leading fine art photographers of the period, often discussing photographic aesthetics and theory. Curtis also carried on lively debates and discussions with a variety of other photographers of the time through his writings in journals of the day.
PROFESSIONAL/NOTEWORTHY ACCOMPLISHMENTS: Winner of numerous awards and prizes for his studio portraiture, landscape photography, Pictorialist work and his Native American project. Credited with creating the most extensive (and expensive) photographic and photo-ethnographic project ever undertaken by one person. Numerous one-person exhibitions throughout the U.S.; successful and extensive lecture tours; created a touring lantern slide production accompanied by a live orchestra entitled Picture Opera Musicale. During an international tour of two group exhibitions of photographs from the U.S., Curtis made the first film footage of Native Americans (1903) and the first full-length feature film on same (1914.) In addition, he made over 10,000 wax cylinder recordings of Native American language and music and created thousands of pages of highly respected anthropological text. During the 1920s, Curtis was Chair of the Indian Welfare League, which was engaged in numerous activities to advance understanding of and appreciation for our Native peoples.
Curtis is reputedly the most widely collected fine art photographer (public and private collections) in the U.S. and possibly the world.
GRANTS/AWARDS: Among the numerous awards he won were gold medals for his Indian photographs at the National Photographic Conventions of 1898 and 1899, as well as numerous international gold prizes in 1899 and 1900. He was also named an Honorary Phi Beta Kappa from the University of Washington.
MOST RECENT AND/OR MOST IMPORTANT EXHIBITIONS AND DATES:
One-person exhibitions: Curtis had a number of important exhibitions early in his career in both public and private venues. Some of these include: American Museum of Natural History, The Washington Club, The Cosmos Club, The Rainier Club, The Waldorf-Astoria, etc. He also gave many lectures and addresses during the early years including an especially important address at The National Academy of Sciences.
In the 1970s and 1980s: Curtis was given important retrospectives at the Morgan Library and the Seattle Art Museum, among other exhibitions. There have also been a number of other one person and group exhibitions since the Curtis revival began in the 1970s.
Beginning in 2000: Collector/dealer Christopher Cardozo began one of the most extensive series of exhibitions on a single artist to have ever been undertaken. There have now been seven separate exhibitions, of sixty prints each, currently travelling to nearly 100 venues, in nearly fifty countries and six continents, most under the auspices of the U.S. Department of State. These Exhibitions are complemented by three larger exhibitions (up to 160 vintage prints and related vintage material), which have travelled for six years on international tours to significant museum sites throughout Europe. These exhibitions are being further expanded with a series of exhibitions of large-scale photographs being displayed in indoor and outdoor public spaces.
Additionally, individual prints have exhibited extensively over the past two decades at a wide variety of venues including, the Met, MOMA, Getty, Victoria and Albert, DeYoung, Whitney, Amon Carter, Minneapolis Art Institute, and more.
MAJOR COLLECTIONS: Curtis work is represented in over 200 public collections including MOMA, MET, Getty, Amon Carter, GEH, LOC, Smithsonian, Morgan Library, Harvard, Yale, Princeton.
In addition, an estimated 5,000?10,000 individuals own one or more vintage Curtis prints.
Curtis prints may be the world's most widely collected original fine art photographs.
.


Since 2006, Andres Harnisch Brokerage has specialized in selling art, antiques, jewelry, and collectibles. Harnisch is a certified personal property appraiser and holds accreditation through the Certified Appraisers Guild of America and the International Fine Art Appraisers. The company is the only brokerage in Hawaii to receive 'Professional Status' in the American Society of Estate Liquidators.


Since 2006, Andres Harnisch Brokerage has specialized in selling art, antiques, jewelry, and collectibles. Harnisch is a certified personal property appraiser and holds accreditation through the Certified Appraisers Guild of America and the International Fine Art Appraisers. The company is the only brokerage in Hawaii to receive 'Professional Status' in the American Society of Estate Liquidators.

Reserve: $299.00

Shipping:
Domestic: Flat-rate of $95.00 to anywhere within the contiguous U.S.
International: Flat-rate of $100.00 to anywhere in the world.
Combined shipping: Please ask about combined shipping for multiple lots before bidding.
Location: This item ships from Hawaii.

Your purchase is protected:
Photos, descriptions, and estimates were prepared with the utmost care by a fully certified expert and appraiser. All items in this sale are guaranteed authentic.

In the rare event that the item did not conform to the lot description in the sale, Jasper52 specialists are here to help. Buyers may return the item for a full refund provided you notify Jasper52 within 5 days of receiving the item.
Condition
The photo print is in excellent condition, it is in a heavy not so pretty metal frame with brown mat, the piece was not inspected out of its frame
US Photo Print Hopi Snake Priest Edward Curtis J.A. Du
Estimate $350 - $400
May 26, 2020
Shipping, Payment & Auction Policies
$95.00 Flat-Rate Shipping to Contiguous US