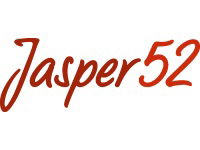 Weekly Auctions of Exceptional Items
[Shelf-Lot, Early Printing, 163 Volumes]
Don't Miss Your Next Treasure.
Set up a search alert to hear when Prints & Multiples items arrive.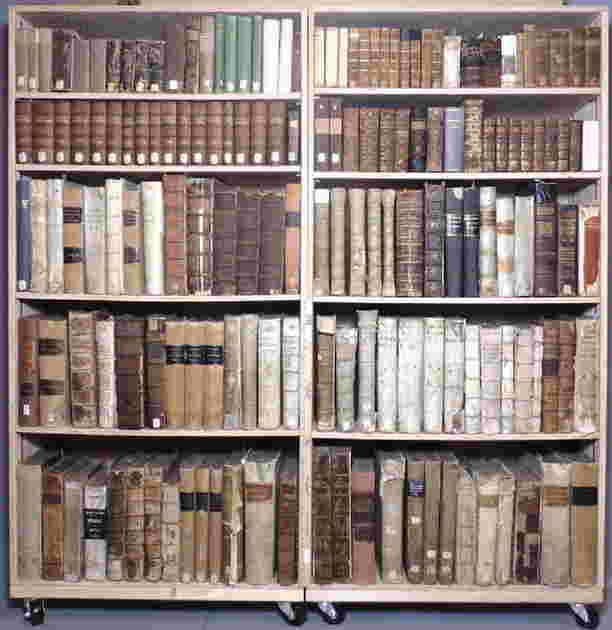 Lot 0025 Details
Description
[Shelf-Lot] 163 early printed volumes, theological works, most in folio, mostly printed between 16th & 18th c. with only 3 or 4 volumes from the 19th c., most in period bindings in varying states of condition, all ex-library. Containing in part: ** Estius. Guilielmi Estii Absolutissima… Apostolorum Epistolas Commentaria. Lovanii, [1778]. 8vo. 12 volumes. Half-titles present. ** *** Georgio Gobar. Experientiae Theologicae, sive Experimentalis Theologia…. Venice, 1672. 13" x 8.5". Title in red and black and with handsome printer's woodcut device, with half-title. *** Garnerii. Liber Divrnus Romanorum Pontificum.... Vienna, 1762. 8vo. *** Hausen. Vertrauliche Unterhaltungen mit Jesu Christo dem verborgenen Gott.... Augsburg, 1795. 8vo. *** Prodromus sacer rectam paeparans semitam ad varia Biblia Sacra Belgico idiomate impressa utiliter emendanda… Antwerp, 1731. 4to, with coat-of-arms plate bound at front. Calf defective. *** (Apostolical Canons) circa 1613. 14" x 9". Lacking title (provided in MS) *** Weitenauer, Ignatio. Biblia Sacra Utriusque Testamenti… Augustae Vind., 1773. 7.5" x 4.75". Vols 1-4. Engraved frontis. *** Institutiones Theologicae, Quas ad Usum Seminariorum. Paris, 1755. 2 vols. 6.5" x 4". Spines lacking. *** Institutiones Theologicae…Breviori Forma. Lugduni, 1768. 4 vols. 6.5" x 4". *** Huleu. Conferentiae ecclesiasticae de officio pastoris boni, habitae in seminario archi-episc. Mechliniensi, inter D. praesidem et alumnos.... Vol 1 & 2. Mechliniae, 1785-86. 9.25" x 4". *** Daelman. Theologia, seu Observationes theologiae in Summam D. Thomae ... Editio tertia emendatior. Vols 1-8. Lovanii, 1759-61. 6.5" x 4". *** Corn. Jansenii ... Tetrateuchus, sive commentarius in Sancta Jesu Christi Euangelia. Brussels, 1737. 8" x 6.25". Full leather, chips, scuffs *** Hopfner. Theoretisch-practischer Commentar uber die Heineccischen Institutionen nach deren neuesten Ausgabe. Frankfurt, 1793. 8" x 6.5". *** Cornelii Jansenii Leerdamensis, S. Th. Doct. et Prof. Lovaniensis, Episcopi iprensis, Tetrateuchus sive Commentarius in sancta Jesu Christi Euangelia. Brussels, 1638. 8.5" x 7". *** Schelstrate. Tractatus de sensu et auctoritate decretorum Constantiensis... Rome, 1686. 9.25" x 6.75". *** 3: Q. Sept. Florentis Tertulliani Opera ... Nicolai Rigaltii observationibus & notis illustrata : cum indice glossario stili Africani... Lutetiae, 1641. 13"x 8.5". *** (Biblical Commentary by Wilhelmo Smits, Antwerp and Amsterdam, 1753, 17 volumes covering the old testament, see left panel, second shelf from top, 19th c. diced calf, 8vo.) *** Pignatelli... Consultationum Canonicarum. Venice, 1695. Vols 1-10, bound in 5. Vellum, folio, see right panel third shelf from top. *** Fermosini... Officiis et Sacris Ecclesia.... Cologne, 1741. Vols 3-5, and 8, bound in 4, folio, vellum with MS title to spine, right panel second shelf from bottom. ***** Robertson. The History of England from the Earliest Periods. London, Albion Press, n.d. but 19th c., 2 folio volumes, right panel bottom shelf. *** De Finibus Utriusque Potestatis Ecclesiasticae et Laice Commentarius…. Ratisbonae, 1781. 4to. Green cloth. *** Spicilegium Theologicum de Ecclesia Christi…Principis Angeli Mariae.... 1751. 4to, green cloth. Contents quite clean and bright, excellent paper quality observed. *** Ecclesia Dei Vivi Supra Immobilem Petram Fundata.... [1782]. 4to, green cloth, toning to title, last few leaves with light foxing, else quite clean and bright, excellent paper quality observed.******* AND A VARIETY OF OTHER SIMILAR TYPES OF WORKS, 163 VOLUMES IN TOTAL ********* NOTES: SOLD AS-IS. In-house shipping is available for this lot (U.S. buyers only, UPS Ground only), though we would encourage pick-up due to shipping costs. The total approximate weight of this lot is: 670 lbs.
[Shelf-Lot, Early Printing, 163 Volumes]
Estimate $3,000 - $5,000
Aug 18, 2018
Shipping, Payment & Auction Policies
Ships from
Macon, GA, United States