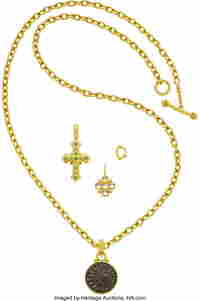 55354: Elizabeth Locke Diamond, Tsavorite Garnet, Moon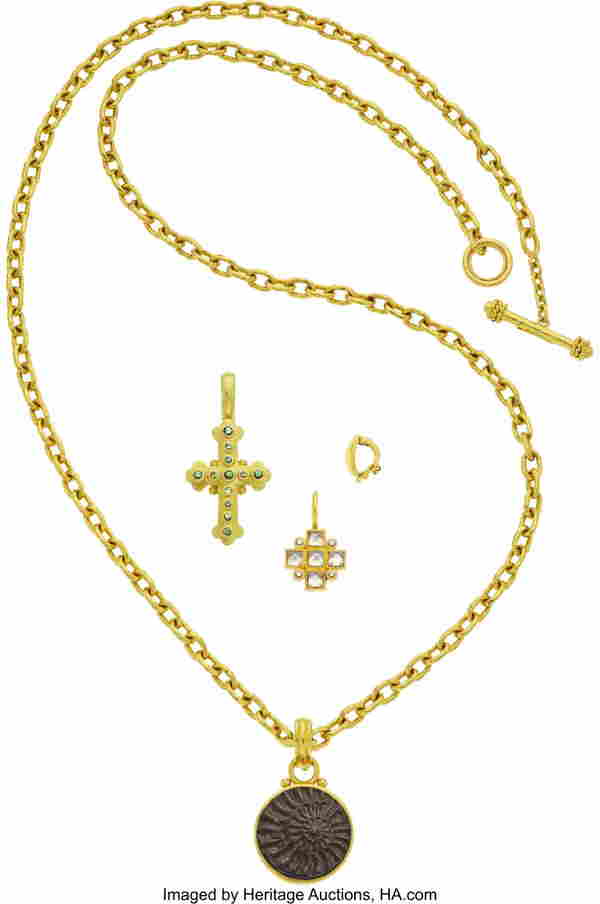 Item Details
Description
Elizabeth Locke Diamond, Tsavorite Garnet, Moonstone, Fossil, Gold Jewelry Stones: Full-cut diamonds weighing a total of approximately 0.10 carat; round-cut tsavorite garnets weighing a total of approximately 0.60 carat; moonstone cabochons; fossil Metal: 19k gold Marked: for Elizabeth Locke Collection: Orvieto chain Gross Weight: 108.70 grams Enhancer-Pendant Dimensions: 1-1/4 inches x 5/8 inch to 1-3/4 inches x 7/8 inch Length: 32 inches Chain necklace having a retail value of $10,550.00 dated August 31, 2010 Estate gift of Mary Anne (Sammons) Cree, Dallas, Texas; Proceeds of the sale of this lot to benefit Communities Foundation of Texas and North Texas nonprofits. HID03101062020 © 2022 Heritage Auctions | All Rights Reserved
Condition
Diamonds:
Avg Color: J-K-L
Avg Clarity: SI
Shape(s): Full
Count: 1 - 25

Colored Gems:
Type(s): Moonstone, Tsavorite Garnet, Fossil
Shape(s): Round, Square
Count: 1 - 25
Avg Quality: Good

Metals:
Gold

Overall Condition: Very Good
Condition Notes: Mix and match these fun pendants depending on your style of the day! Having a hammered gold finish. All items marked 19k. Minor abrasions to the facet junctions of the tsavorite garnets. The Orvieto chain's corresponding item number is N 20604 according to its accompanying paperwork.
Heritage Auctions strongly encourages in-person inspection of items by the bidder. Statements by Heritage regarding the condition of objects are for guidance only And should Not be relied upon as statements of fact, And do Not constitute a representation, warranty, Or assumption of liability by Heritage. All lots offered are sold "As Is"

Buyer's Premium per Lot:
25% on the first $300,000 (minimum $49), plus 20% of any amount between $300,001 and $3,000,000, plus 15% of any amount over $3,000,001 per lot.
Buyer's Premium
25% up to

$300,000.00

20% up to

$3,000,000.00

15% above

$3,000,000.00
55354: Elizabeth Locke Diamond, Tsavorite Garnet, Moon
Shipping, Payment & Auction Policies
Ships from Dallas, TX, United States
Auction Curated By
Jill Burgum
Senior Director, Fine Jewelry, Dallas
Jessica Dubroc
Director, Fine Jewelry, New York
Related Searches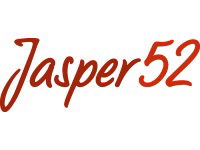 www.liveauctioneers.com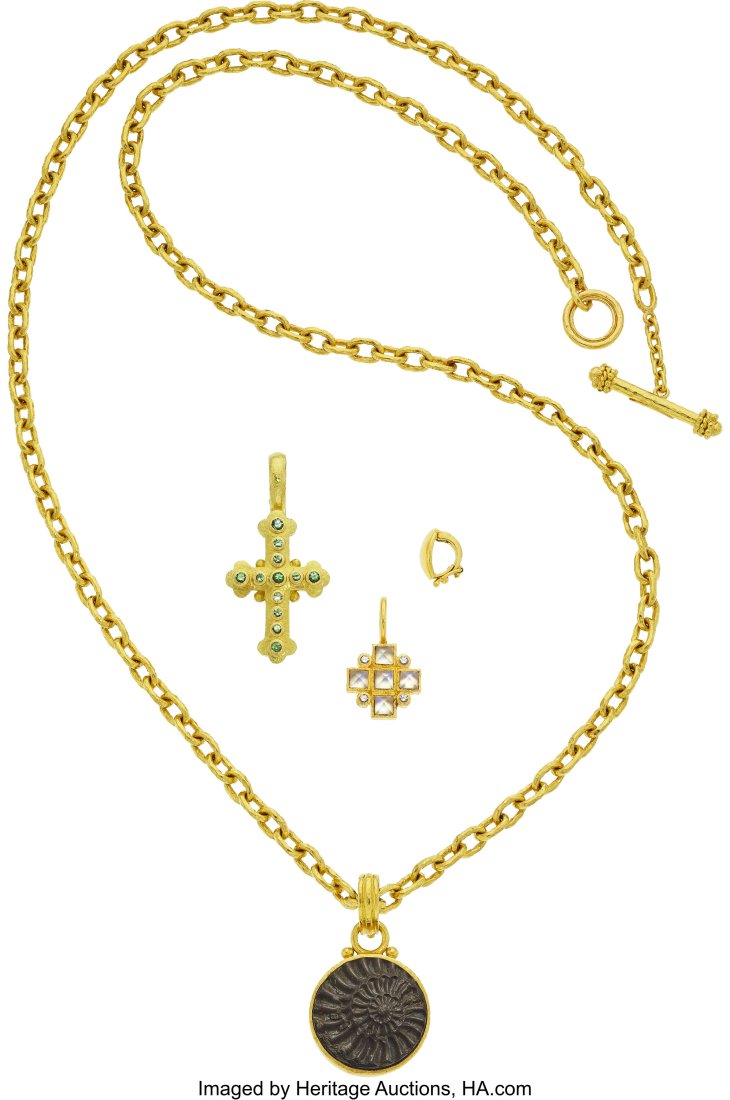 55354: 55354: Elizabeth Locke Diamond, Tsavorite Garnet, Moon
Est.

$5,000

-

$7,000
•
Starting Price

$2,400
Fall Fine Jewelry - #5533
Sep 29, 2022 11:00 AM EDT
Buyer's Premium 25%
Description
Elizabeth Locke Diamond, Tsavorite Garnet, Moonstone, Fossil, Gold Jewelry Stones: Full-cut diamonds weighing a total of approximately 0.10 carat; round-cut tsavorite garnets weighing a total of approximately 0.60 carat; moonstone cabochons; fossil Metal: 19k gold Marked: for Elizabeth Locke Collection: Orvieto chain Gross Weight: 108.70 grams Enhancer-Pendant Dimensions: 1-1/4 inches x 5/8 inch to 1-3/4 inches x 7/8 inch Length: 32 inches Chain necklace having a retail value of $10,550.00 dated August 31, 2010 Estate gift of Mary Anne (Sammons) Cree, Dallas, Texas; Proceeds of the sale of this lot to benefit Communities Foundation of Texas and North Texas nonprofits. HID03101062020 © 2022 Heritage Auctions | All Rights Reserved
Condition
<b>Diamonds:</b><br />Avg Color: J-K-L<br />Avg Clarity: SI<br />Shape(s): Full<br />Count: 1 - 25<br /><br /><b>Colored Gems:</b><br />Type(s): Moonstone, Tsavorite Garnet, Fossil<br />Shape(s): Round, Square<br />Count: 1 - 25<br />Avg Quality: Good<br /><br /><b>Metals:</b><br />Gold<br /><br /><b>Overall Condition:</b> Very Good<br /><b>Condition Notes:</b> Mix and match these fun pendants depending on your style of the day! Having a hammered gold finish. All items marked 19k. Minor abrasions to the facet junctions of the tsavorite garnets. The Orvieto chain's corresponding item number is N 20604 according to its accompanying paperwork. <br> Heritage Auctions strongly encourages in-person inspection of items by the bidder. Statements by Heritage regarding the condition of objects are for guidance only And should Not be relied upon as statements of fact, And do Not constitute a representation, warranty, Or assumption of liability by Heritage. All lots offered are sold "As Is"<br><br>Buyer's Premium per Lot:<br />25% on the first $300,000 (minimum $49), plus 20% of any amount between $300,001 and $3,000,000, plus 15% of any amount over $3,000,001 per lot.
Heritage Auctions
214.528.3500
LiveAuctioneers Support
info@liveauctioneers.com