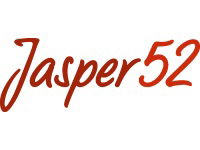 Weekly Auctions of Exceptional Items
Upcoming Auctions
News
Reviews
Past Auctions
Record Results
Bidder Reviews for Jasper52 (6,494)
8 Latest Top ReviewsSee All
Ken
Thiensville, Wisconsin
Excellent communication
A great operation all around with perfect communication and fast shipping!
Cynthia
Daniels, West Virginia
PhilipGoldberg
Aventura, Florida
Items are as described
Jasper is a great online auction house to work with. The descriptions of the items is accurate and the pictures are very clear. The best part of the experience is the shipping! They handle everything!! It is a pleasure to work with this auction house. They are trustworthy and deliver the goods in a very timely manner.
Marc
Richboro, Pennsylvania
Michael
Sonoma, California