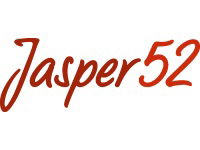 Weekly Auctions of Exceptional Items
Upcoming Auctions
Reviews
Past Auctions
Record Results
Bidder Reviews for Jasper52 (6,250)
8 Latest Top ReviewsSee All
Forrest
Long Valley, Nj, New Jersey
Not a single problem through the entire process..
use the above!!
product as described. fast shipping.
Well Done
Cristina
Pavia Di Udine, Italy
very good experience
very good experience
Kevin
College Park, Maryland
I would attend and bid on Jasper52's Auctions again.
They have worked with me on all issues I needed to address concerning my won items and address the shipping of such items to a successful end of transaction.