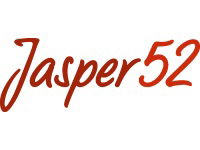 Weekly Auctions of Exceptional Items
Upcoming Auctions
Reviews
Past Auctions
Record Results
Bidder Reviews for Jasper52 (4,850)
8 Latest ReviewsSee All
Pearls for My Girls
My pearl purchase from Jasper 52 was seamless, receiving black pearl necklaces as gifts for my daughters. They appear as in the advertised photos, however a quality pearl necklace should arrive in a personal gift box not a plastic wrap. A trip to the jeweler should follow to validate the true worth of the purchase.
packaging
It came packaged very well and came pretty quick in the mail
Got what I paid for.
Quality merchandise. Quick shipping on half my order.
Jerry Myers
St Louis, Missouri
Drew
Dighton, Massachusetts