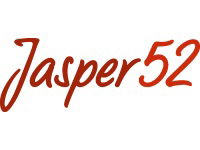 Weekly Auctions of Exceptional Items
Upcoming Auctions
Reviews
Past Auctions
Record Results
Bidder Reviews for Jasper52 (5,256)
8 Latest ReviewsSee All
Derek
Symington, United Kingdom
Patience needed for UK shipping
Purchase of the item was simple. Item was dispatched soon after payment and tracking was excellent. But after reaching UK, tracking stops and the package disappeared into the system. Finally arrived after three weeks waiting for customs clearance. But it was worth the wait. The print was exactly as described. Images were true and accurate.
Frank
Canobolas, Australia
Beautiful Herend Chinese Bouquet
Pair of Herend china candelabra in flawless condition and won at a good price. Transaction was smooth and easy, as was the prompt shipping (also at a reasonable price). Highly Recommended
Phillip
Westlake Village, California
Thanks
This was an entirely smooth process.
Eugene
Topanga, California