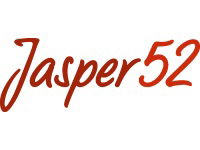 Weekly Auctions of Exceptional Items
Upcoming Auctions
Reviews
Past Auctions
Record Results
Bidder Reviews for Jasper52 (5,264)
8 Latest ReviewsSee All
Steven
Sausalito, California
Marianne
Bentleigh East, Australia
Great Auction House
What I love about Jasper52 is that you see the reserve price. The Tahitian Pearls look of excellent quality, not cheap. I have always had a quick response to questions. Would use again.
Peter
Arlington, Massachusetts
Frederica
New York, New York
Joseph
Bridgeport, Pennsylvania
Elliot
Hackettstown, New Jersey
Quality
Exceptional Auction House!
Karen
Burlington, New Jersey