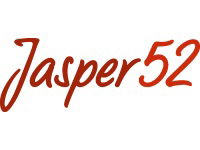 Weekly Auctions of Exceptional Items
Upcoming Auctions
Reviews
Past Auctions
Record Results
Bidder Reviews for Jasper52 (5,038)
8 Latest ReviewsSee All
Crystal
Excellent piece! Beautiful! Great auction!
Steven
Palmyra, Pennsylvania
Kimberly
Lake City, Minnesota
Stephen Thomas Md
Lancaster, Pennsylvania
Simon
London, United Kingdom
The professionals
Really interesting auction lots-I would have bought a lot more if I could-with a lot of enjoyment looking through the online catalogue. I couldn't believe how easy the process in buying was. Finally, my email was answered in a lovely, un-stuffy way that was really appreciated.
T L
Winston-salem, North Carolina