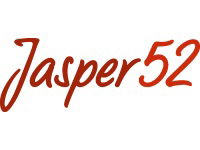 Weekly Auctions of Exceptional Items
Upcoming Auctions
News
Reviews
Past Auctions
Record Results
Bidder Reviews for Jasper52 (6,704)
8 Latest Top ReviewsSee All
Teri
Santa Barbara, California
Teri
Santa Barbara, California
Quick delivery
No hassle with this auction house. Arrived promptly and secure.
Catherine
Ponte Vedra Beach, Florida
Lovely gold necklace!
I won a lovely gold necklace which was exactly as described and arrived promptly!
Huei-Jen
Taipei City, Taiwan, Province Of China
Anne Bishton
New Orleans, Louisiana
Great customer service
Sai is incredible. He responds immediately and solves problems quickly. I have bought a lot from Jasper52. This item was far better than pictured. I'm extremely pleased.