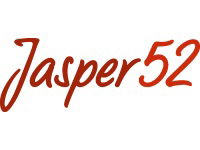 Weekly Auctions of Exceptional Items
Upcoming Auctions
Reviews
Past Auctions
Record Results
Bidder Reviews for Jasper52 (5,022)
8 Latest ReviewsSee All
Beautiful Stones
I've bid in several of these auctions and I am never disappointed. The stones are always beautiful and the service is excellent. The seller is a great communicator and very trustworthy. I never worry about shipping for my winnings because I never have an issue. The items always arrive safely.
Pamela
Porterville, California
Very happy with service
Shipping was included so I did not have to go through third party. So easy thank you.
Pearls, pearls & more pearls.
When I received a very large courier box containing numerous selection of magnificent pearls. Necklaces, earrings. Most were south sea pearls, of which are sensational. Some days I am draped in pearls of different sizes & colours. I just love pearls. Thank you. Cleo
Dinky Diamonds
These diamonds are magnificent quality, along with certification. They will be beautiful additios to some other pieces I purchased. Thank you. Cleo
Fabulous quality loose precious stones
Jasper52 have the best selection of loose precious stones. The quality is excellent & service is so client based, as in that you are happy with their items. I love everything. Thank you. Cleo
Saucey stones!
This selection of loose precious stones are exquisite. I have so many ideas how to design them. The quality is superb & all are glorious. Thank you. Cleo
Pearly Queen
When I received my Pearl & gold necklace, I was very happy with the beautiful piece of jewelry that will never date. Love wearing it. Thank you. Cleo