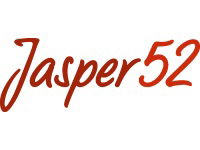 Weekly Auctions of Exceptional Items
Upcoming Auctions
News
Reviews
Past Auctions
Record Results
Bidder Reviews for Jasper52 (5,895)
8 Latest ReviewsSee All
ACCURATE DESCRIPTION
EASY TO DEAL WITH
Sharon
Chantilly, Virginia
Beautiful Mandarin Orange Spessartite Garnet Gemstones
The Mandarin Spessartite Garnet gemstones have a beautiful brown orange color. I am very pleased with my purchase.
Doungrat
New York, New York
This is a reliable source.
Over all I am satisfied w. gems that he posted the photos & all items I received.
Susan
Clemmons, North Carolina
Brenda
Heber Springs, Arkansas
Great Auction Company
No problems whatsoever, very smooth transaction. Highly recommend.