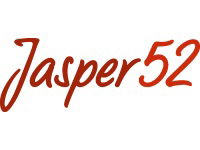 Weekly Auctions of Exceptional Items
Upcoming Auctions
Reviews
Past Auctions
Record Results
Bidder Reviews for Jasper52 (6,704)
8 Latest Top ReviewsSee All
Huei-Jen
Taipei City, Taiwan, Province Of China
Anne Bishton
New Orleans, Louisiana
Great customer service
Sai is incredible. He responds immediately and solves problems quickly. I have bought a lot from Jasper52. This item was far better than pictured. I'm extremely pleased.
Perfekt and fast thank you
Perfekt and fast thank you
Timothy
White Marsh, Maryland
Very helpful
Answers questions quickly; very friendly service
Myles
Land O Lakes, Florida
Great people to do business with!
They are able the get really excellent, rare material that I don't see often. Very easy to work with. Will keep buying!
Shipping smooth and easy
Happy with all aspects
Kay
San Leandro, California