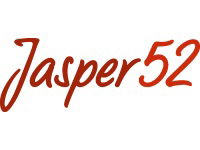 Weekly Auctions of Exceptional Items
Upcoming Auctions
Reviews
Past Auctions
Record Results
Bidder Reviews for Jasper52 (6,711)
8 Latest Top ReviewsSee All
Great experience
Jaspers made this experience seamless and they provided great feedback and tremendous help with Shipping.
Jasper 52: integrity and efficiency
I will definitely be doing business with this establishment again. Payment was easy and delivery was fast. Description matched the product.
Teri
Santa Barbara, California
Teri
Santa Barbara, California
Quick delivery
No hassle with this auction house. Arrived promptly and secure.
Catherine
Ponte Vedra Beach, Florida
Lovely gold necklace!
I won a lovely gold necklace which was exactly as described and arrived promptly!
Huei-Jen
Taipei City, Taiwan, Province Of China