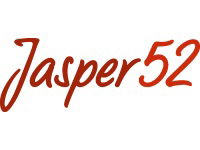 Weekly Auctions of Exceptional Items
Upcoming Auctions
News
Reviews
Past Auctions
Record Results
Bidder Reviews for Jasper52 (5,873)
8 Latest ReviewsSee All
Catherine
Ponte Vedra Beach, Florida
Fabulous!
I received a beautiful sweater from Jasper52. Exactly as described and sent promptly! Love it!
Best Auction House (so far)
Shipping was speedy and the item arrived just as described and without a terrible smell. Packaging was impeccable.
Cristina
Chicago, Illinois
Beautiful item
Perfect item and packaged and shipped quickly. Thank you
Robert
Cold Spring, New York
It was fine:)
It was fine:)
Amazing, on Top of Everything!
Have questions? Ask! Service, service and more service... quality items, easy access information, in house shipping... It Doesn't Get Better Than This! Thanks for all you do Jasper52
Nice Baule Goli Kple-kple mask
Nice Baule Goli Kple-kple mask