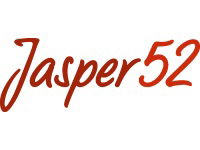 Weekly Auctions of Exceptional Items
Upcoming Auctions
Reviews
Past Auctions
Record Results
Bidder Reviews for Jasper52 (4,787)
8 Latest ReviewsSee All
Nichola
Columbia, South Carolina
Everything is better than perfect!
The pieces are all wonderful and as always working with Jasper 52 assures you that you will be getting the best deals and the best service.
Nichola
Columbia, South Carolina
Perfec rug and superb service!
This rug us wonderful and was much need for a hard to fit space, and as always Jasper52 did a wonderful job on getting it to me. I truly love working with this auction house and I highly recommend them.
Nichola
Columbia, South Carolina
Gorgeous pieces, with amazingly smooth payment and shipping time!
These pieces are better than the pictures and worling with Jasper52 is always a perfect experience and why I keep coming back again and again!
Vanya
Niagara Falls, New York
David
Broken Arrow, Oklahoma
No hassle online buying
I have bought several things from Jasper 52 over the years. The items have always been exactly as described, payment has been easy, and shipping has been fast, reasonable, and worry free.
Brenda
Guaynabo, Puerto Rico
Items
Exactly what you auction is exactly what you get Excelent! Terrible experience with others If not Jasper 52, no other auction Thank you