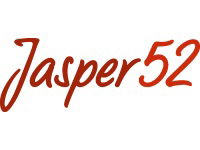 Weekly Auctions of Exceptional Items
Upcoming Auctions
Reviews
Past Auctions
Record Results
Bidder Reviews for Jasper52 (5,928)
8 Latest ReviewsSee All
Kurt
Richfield Springs, New York
Kurt
Richfield Springs, New York
Ronald
Forest Hills, New York
Delivery Not the "Bane" of my Existence
I was quite satisfied with the overall delivery of my Batman comic. It came on time and was in good condition. I would certainly recommend your service to my friends in the near future.
Wayne
Haddam Neck, Connecticut
Follow up
David Hillier was most helpful with providing additional photos and details
Jeff
Princeton, New Jersey
Zoe
New Haven, Connecticut
Friendly, fast service
I received item quickly; no problems.
Cecile
Rehoboth, Massachusetts
Jasper 52 is one of my favorite auction houses.
Great offerings and amazing service. The team is always very responsive to any questions I have and my won lots arrive within mere days of the auction.