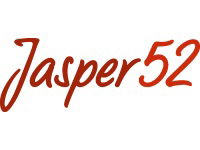 Weekly Auctions of Exceptional Items
Upcoming Auctions
News
Reviews
Past Auctions
Record Results
Bidder Reviews for Jasper52 (5,611)
8 Latest ReviewsSee All
Top one-stop shop
Best service I've ever had on a online auction!
Good products
Very nicely presented
Good!
Quick and as represented.
They are good.
All good. Nothing more to say.
Cindy
Jacksonville, Florida
Joseph
Boston, Massachusetts
Good Auction House
I have researched, bid on and received numerous items from this company. All arrived in good condition and as described. I recommended this auction house to a number of other potential buyers.
Wonderful Items
Always enjoy reviewing items from Jasper. Very appreciative of in house shipping rather than to have arrange for third party shipper. Photograph was carefully packaged and arrived in excellent condition.