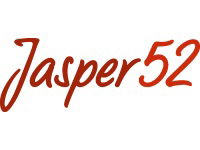 Weekly Auctions of Exceptional Items
Upcoming Auctions
Reviews
Past Auctions
Record Results
Bidder Reviews for Jasper52 (6,686)
8 Latest Top ReviewsSee All
Steven J
Sacramento, California
This is a great pocket gauge
Having a gauge for caliber measures is a good tool for a professional or an ameture
Ellen
Los Angeles, California
very easy to work with!!!!!
Very easy to work with!!!!
Elisabeth
Montgomery, Alabama
Item described just as received.
Happy with items received. They were what I expected and more. The process was easy and the items received were clean. Over all great experience!
Luke
Thousand Oaks, California
I will purchase from these guys again!
great experience buying from Jasper52
Radek
Manchester, New Hampshire
Good auction house
happy with the purchase