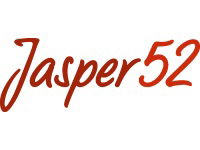 Weekly Auctions of Exceptional Items
Upcoming Auctions
News
Reviews
Past Auctions
Record Results
Bidder Reviews for Jasper52 (5,232)
8 Latest ReviewsSee All
James
Gaston, South Carolina
Pleased
Always a pleasure doing business with Jasper52
Very good
Good and I would recommend, prices are fair and products are very good quality. Delivery was fast.
Shipping price
Fair shipping costs, wish more auctions houses didn't overcharge on shipping costs
Elliot
Hackettstown, New Jersey
awesome seller!
AWESOME SELLER!
Best seller on the auction site!
I really appreciate buying from this seller. I was spoiled by buying from hom first. Way more easy to get items, organized and professional then some of the others I bought from after! Always look to buy from them now!
David
Poughkeepsie, New York
Easy transaction
Great transaction