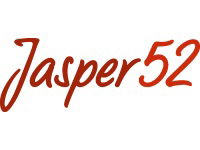 Weekly Auctions of Exceptional Items
Upcoming Auctions
News
Reviews
Past Auctions
Record Results
Bidder Reviews for Jasper52 (5,615)
8 Latest ReviewsSee All
Top one-stop shop
Best service I've ever had on a online auction!
Good products
Very nicely presented
Good!
Quick and as represented.
They are good.
All good. Nothing more to say.
Cindy
Jacksonville, Florida
Joseph
Boston, Massachusetts
Good Auction House
I have researched, bid on and received numerous items from this company. All arrived in good condition and as described. I recommended this auction house to a number of other potential buyers.