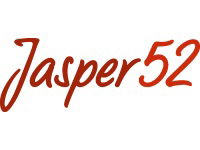 Weekly Auctions of Exceptional Items
Upcoming Auctions
News
Reviews
Past Auctions
Record Results
Bidder Reviews for Jasper52 (5,054)
8 Latest ReviewsSee All
Sir Robert RHR V
New York, New York
Quality of records was fantastic.
Delivered in a timely manner. Records were packed well. Thanks
Michael
Voorheesville, New York
A transaction without issue-a good thing.
There were not problems, and I like the fact that they ship in-house.
Jasper52 Jollies!
I have bid & won numerous items from Jasper52. They are a joy to deal with. The bidding process is exciting, particularly when you win a longed for item. I have done all my Christmas shopping & I will have very happy friends. Thank you for making this process faultless. Always quality & sensational goodies. Thank you. Cleo
Susanna H.
Virginia Beach, Virginia
Quality items with INCLUDED Certificate
Unlike another auction house I had the displeasure of winning items from, this auction house delivers quality items with official certificates of authenticity. No ridiculous memberships or payments required for certificates.