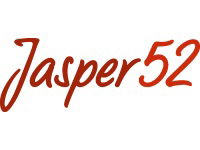 Weekly Auctions of Exceptional Items
Upcoming Auctions
News
Reviews
Past Auctions
Record Results
Bidder Reviews for Jasper52 (6,250)
8 Latest Top ReviewsSee All
Kevin
College Park, Maryland
I would attend and bid on Jasper52's Auctions again.
They have worked with me on all issues I needed to address concerning my won items and address the shipping of such items to a successful end of transaction.
Jasper52 great team, pleasant, professional, got it done right.
This particular auction included sellers from several different countries. Jasper52 "Happiness Agents" Jim and Tony pulled it all together and made it work, even facilitating the one shipment out of five that had been overlooked. Very pleased with the results, will be back again.
Laurie
Sudbury, Massachusetts
Lovely ring took 4 weeks to arrive!
I would still have purchased it, but it would be nice to know that it won't be here when bidding. All questions were answered... but a bit vaguely. I Think any bidder deserves info before bidding. But, it's here, and very pretty!
Melissa
Fargo, North Dakota
Received
Received timely and in good order.
Melissa
Fargo, North Dakota
Pleased
Everything was as advertised and stated.